At Arria MedSpa, our mission is to help you look and feel your very best!
Using state of the art technology and techniques, our highly trained and experienced team delivers exceptional care to achieve amazing results.
Our luxurious and serene environment is designed to pamper and leave you feeling more beautiful, confident and refreshed, inside and out!
We listen carefully to your needs and vision and tailor our solutions accordingly. You benefit from our years of experience which allows us to use multiple techniques and modalities to achieve beautiful results given your individual facial structure and concerns.
See how we can help you live more confidently in your own skin!
Arria MedSpa is the non-surgical branch of the Plastic Surgery Group of New Jersey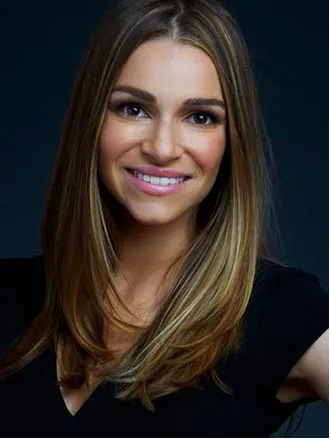 Stephanie has worked in the field of Plastic Surgery with emphasis in Cosmetic Medicine since 2005.
She has worked as a Physician Assistant in the fields of Plastic Surgery and Dermatology.
She earned her Bachelor of Arts from Bucknell University. She went on to receive a Bachelors Degree in Health Sciences and a Masters of Science Degree in Physician Assistant Studies at Touro College.
At the conclusion of her training, she was granted both Clinical Achievement and Peer Recognition Awards for her outstanding patient care. She is Board certified by the National Commission on Certification of Physician Assistants (NCCPA).
She is a fellow of the American Academy of Physician Assistants, an affiliate member of the New York and New Jersey State Societies of Physician Assistants and is dual licensed in both New York and New Jersey. She has given presentations at the New York State Society of Physician Assistants' Annual Conference. In addition, Stephanie is Coolsculpt-Certified.
Geri has a true passion for skin care. She attended the world-renowned Christine Valmy International School of Esthetics & Cosmetology and is licensed in both New Jersey and New York.
Geri brings over 17 years of clinical skincare experience to our team with expertise in educating patients on product ingredients, analyzing skin types, and understanding the changing needs of the skin.
She successfully uses many state-of-the-art modalities and skin care products to achieve her patient's aesthetic goals, help stimulate collagen and treat acne, wrinkles, and pigmentation.
Come in for a consultation with Geri to see what she can do for YOU!